What an exciting weekend to celebrate with Summer and Paul! It was a true honor to be asked to be their wedding planner but to also plan their pre-wedding festivities!
They wanted to open up their new home to welcome out of town family and friends. We had a lovely evening catered by Blue Mesa Grill.

Following a great rehearsal at University Christian Church, everyone headed over to Times Ten Cellars for dinner. This was extra special because Times Ten is where they first met! The food was done by the amazing Cat City Grill – another Fort Worth favorite of the couple!

I have anxiously been awaiting this wedding since, well these two started dating ; ) See, unlike my other couples I have known the bride for… my whole life! haha This is my aunt and she is an amazingly talented graphic designer. She married another amazingly talented graphic designer which equals DETAILS galore! In case you missed it, I posted their Save the Date and invitations earlier HERE.
So the weekend began with the rehearsal of course! Here are some photos from that:
The invitation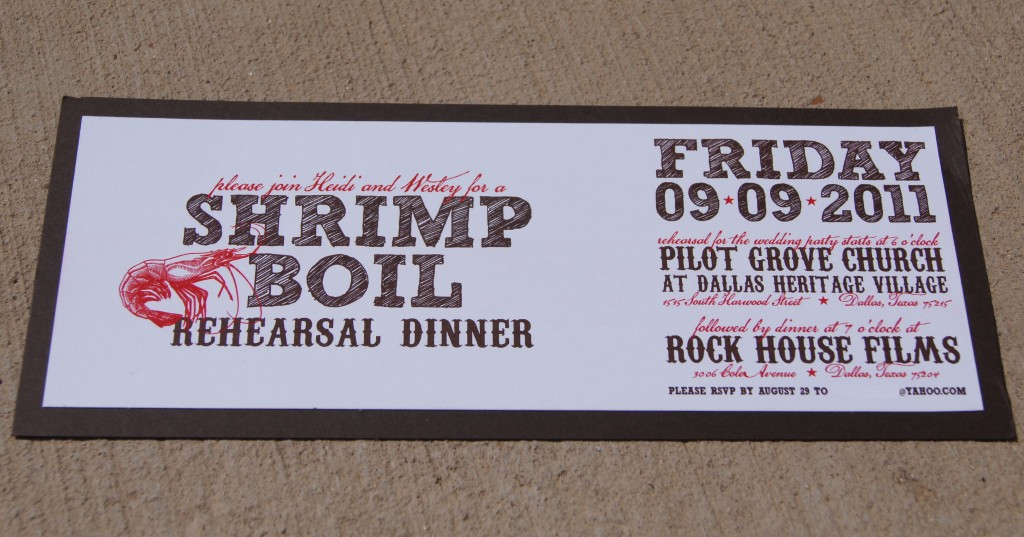 Rehearsal at Dallas Heritage Village

Rehearsal Dinner – Shrimp Boil style!
[ doesn't my hubby look cute in his bib?! ]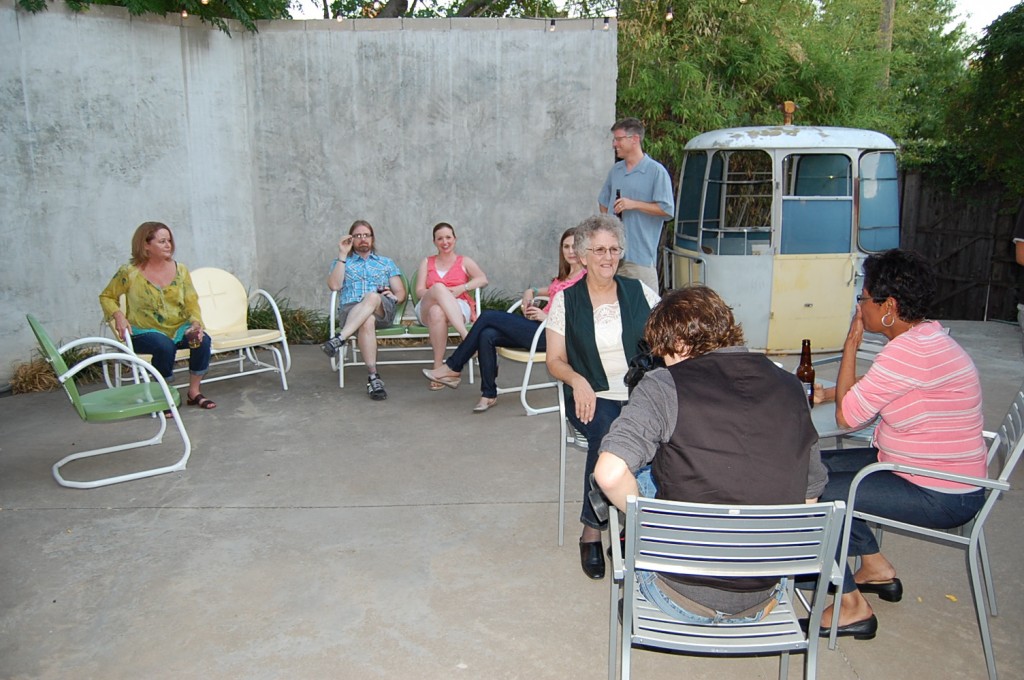 Everyone having fun!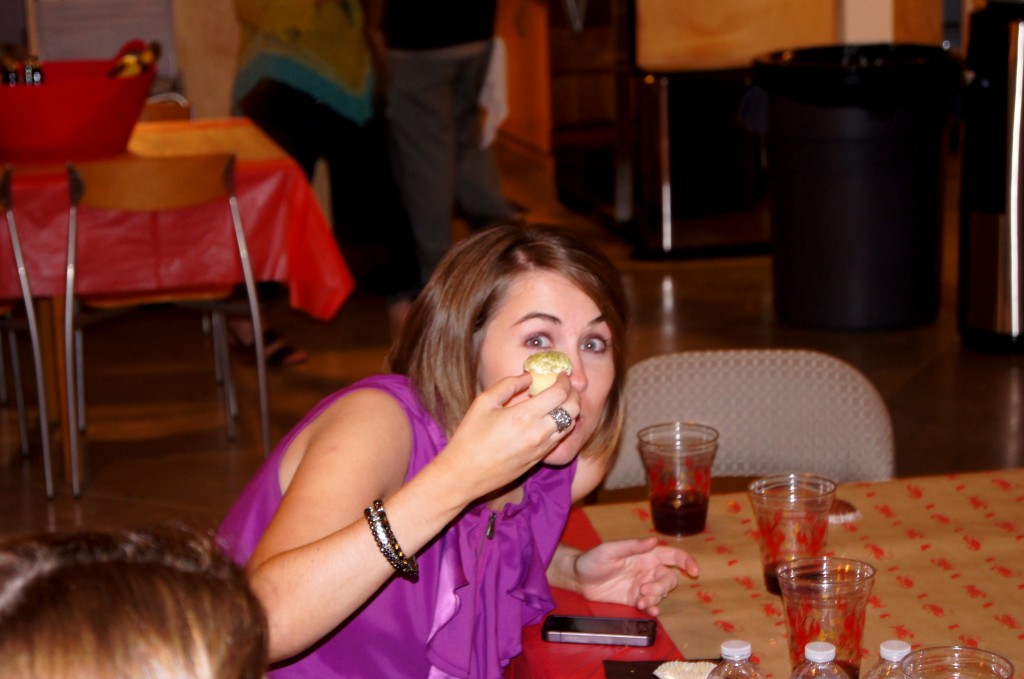 Yours Truly enjoying a cupcake… duh!