I get this question a lot "what does a wedding coordinator actually do?" It's one of those things you don't really understand until after the wedding and the bride, groom, and families will say to me "what would we have done without you?!" : ) Not to pat myself on the back, but what we actually do on the wedding day is hard to put on paper per say! I found a few of these snapshots from Betty & Anoop's recent wedding and thought it showed us in action!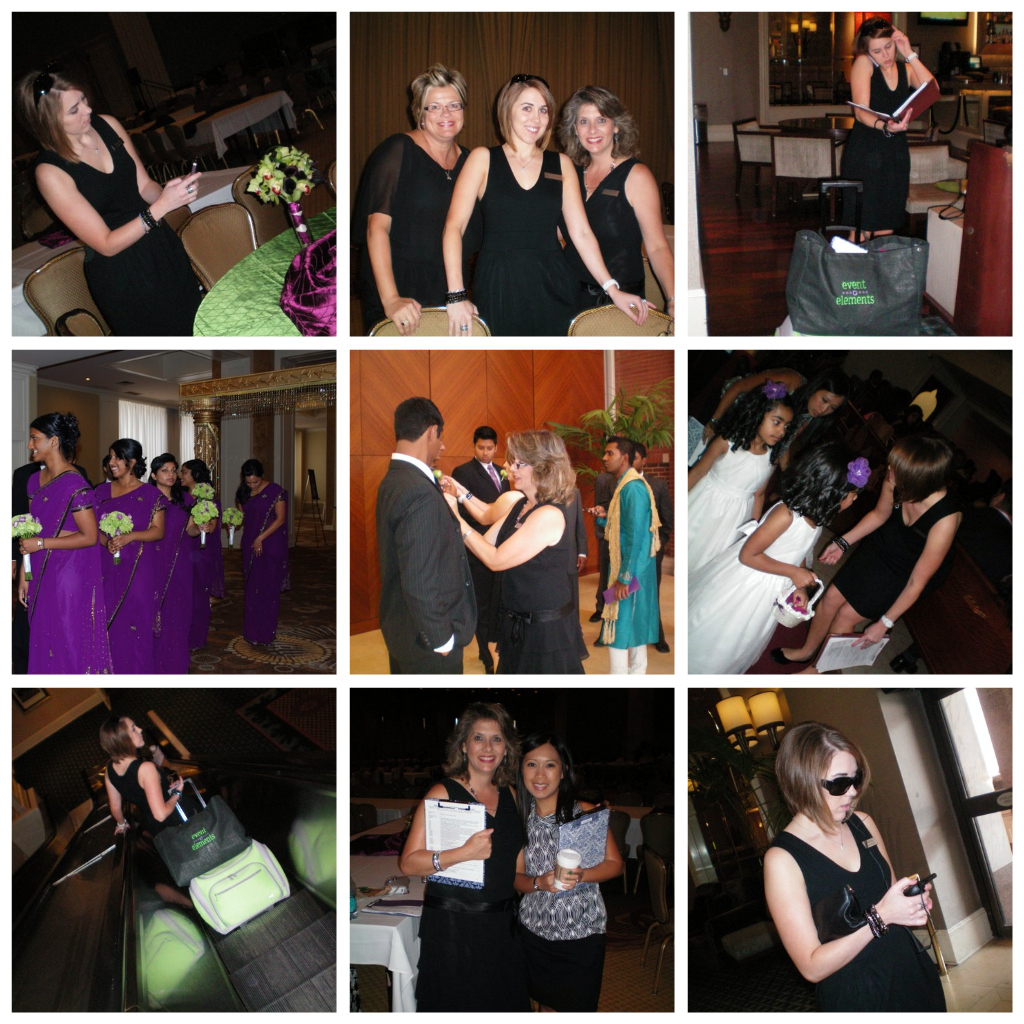 Some of the things going on… questions being answered, pictures taken, details reviewed, boutonnieres pinned on (this wedding had over 50!!), checking chair covers and linens, lining up everyone and giving cues, setting favors, passing out mints and tissues, giving snacks and waters, lighting candles, okaying the lighting and sound, confirming all vendors have arrived and are ready, having the emergency kit on hand [safety pins, sewing kit, tape, medicine, etc.] and the list goes on and on…
oh, and yes the occasional Starbucks and "tweet" are included 😉
Welcome to the new and improved Event Elements blog!  We have a TON of amazing things to catch you up on! So stay tuned for more posts!
p.s. – if you are missing the old blog, go here!